| | |
| --- | --- |
| Full name | Marché à Terme International de France, SA |
| Company type | Société anonyme |
MATIF SA is a French private corporation engaged in two main fields of business:
It is an exchange for futures
It is an clearing house
Examples of traded products: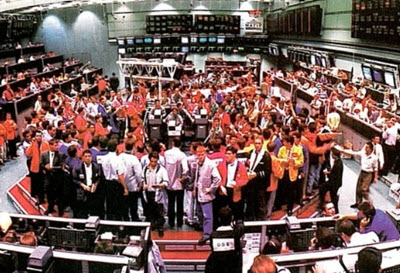 Interest rate futures
Options on the Euro notional bond
Options on the five year Euro
Options on European rapeseed
Futures on European rapeseed
Futures on rapeseed meal
Futures on European rapeseed oil
Futures on milling wheat
Futures on sunflower seeds
Futures on corn
Futures on the 30-year Eurobond
Futures on the 2-year E-note
Futures on the CAC 40 Index
Futures on the STOXX Europe 50
Futures on the EURO STOXX 50 (an index similar to STOXX Europe 50, but limited to the Eurozone)
When the Paris Bourse was merged with Euronext NV to form Euronext Paris, MATIF SA was absorbed. Certain derivatives formerly traded on the MATIF are now traded on the Euronext affiliate LIFFE Connect, an electronic trading platform run by the London International Financial Futures Exchange.
MATIF as a legal term
MATIF is also the word used by the French regulators for any market where futures contracts are traded under French Law.