Vivendi SA (formerly known as Vivendi Universal SA) is a French multinational mass media conglomerate chiefly focused on the fields of music, film, television, video games, telecommunication, video hosting, and ticket sales.

Vivendi is trades as VIV on Euronext, and is included in the CAC 40 index.
Although being a company rooted in the 19th century, today's Vivendi is chiefly focused on digital entertainment and its portfolio of companies includes – among other things – the channel and movie producer Canal+ Group and music company Universal Music Group.
During recent years, Vivendi has been on a path towards cultivating better synergies between its many different subsidiaries, a trend that became even stronger after the appointment of Vincent Bolloré as company president in June 2014.
Short facts about Vivendi
Current name
Vivendi
Previous names

Vivendi Universal SA (2000–2006)
Vivendi SARL (1998–2000)
Compagnie Générale des Eaux (1853–1998)

Company type

Société anonyme

 (SA)
Founded
14th of December 1853 (as Compagnie Générale des Eaux)
Founder
Emperor Napoleon III
Industry
Mass media

Entertainment

Area served
Worldwide
Headquartered
Paris, France
Total assets
€32,365 million (2017)
Total equity
€32,365 million (2017)
Revenue
€10,819 million (2017)
Operating income
€1,255 million (2017)
Net income
€1,275 million (2017)
Number of employees
20,300 (2017)
Examples of divisions
Canal+ Group

Vivendi Village

Vivendi Content

Universal Music Group

New Initiatives
Examples of operations
Canal+ Group
Canal Plus Group SA is a French film and television studio and distributor. It is the leading pay television group in France, and it is also active on several other markets in and out of Europe.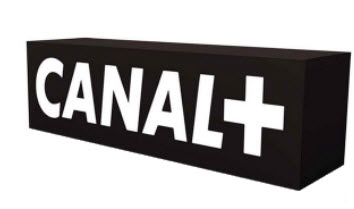 The group is the French film industry's largest financial backer, participating in the financing of the vast majority of films produced in the country. Its film library includes more than 5,000 films.
One of the groups subsidiaries, the StudioCanal, spends roughly €200 million a year on movie production and has funded many well-known non-French speaking movies, such as Tinker Tailor Soldier Spy, Paddington, JFK, Falling Down, Leaving Las Vegas, Elizabeth, Love Actually, Frost/Nixon, Atonement, A Serious Man, The Pianist, and The Imitation Game.
Vivendi Village
The Vivendi Village is a group comprised of agile companies active in the fields of digital and live entertainment. This includes companies selling and distributing live entertainment tickets in France, UK and USA. Vivendi Village also owns the concert venue L'Olympia in Paris, and has announced plans for the creation of ten live-performance venues in central and west Africa.
Examples of assets owned by Vivendi
Television and film
Canal+
Canal+ (Television)
Canal+ Group
Canal+Regie
CanalPlay
CanalSat
D17
D8
Harvey Unna and Stephen Durbridge Ltd
iTELE
Metropolitan France
Outre-Mer
Paddington and Company Ltd
SAM (Scandinavian)
StudioCanal (Film)
The Copyrights Group Ltd
(K+) Vietnam
Vivendi Village
Vivendi Ticketing (France and UK)
Digitick
See Tickets
See Tickets USA
Flavorus
MyBestPro
Watchever
L'Olympia
Universal Music Group
Universal Music Group owns, or has a joint share in, a large number of companies in the music industry, including a lot of record labels, but also distributors such as Fontana Distribution, Universal Music Group Distribution, and UMGD Ditigal. There is also the publishing company Universal Music Publishing Group, the merchandising company Bravado, and the artist management companies 5B, Trinifold and Twenty-First Artists.
Here are a few examples of record labels in the Universal Music Group:
20th Century Masters
A&M Records
American Recordings
Astralwerks
Aware Records
Big Machine Records
Blue Note Records
Brushfire Records
Capitol Christian Music Group
Capitol Music Group
Capitol Records
Capitol Records Nashville
Caroline Distribution
Casablanca Records
Cash Money Records
Decca Label Group
Decca Records
Decca Records
Def Jam Recordings
DGC Records
Disa Records
EMI Records Nashville
Fonovisa Records
Geffen Records
GRP Records
Hip-O Records
Impulse! Records
Indie Pop Music
Interscope Records
Interscope-Geffen-A&M
Island Def Jam Music Group
Island Records
Island Records Group (UK)
Lava Records
Lost Highway Records
Machete Music
MCA Nashville Records
Mercury Music Group (UK)
Mercury Nashville Records
Mercury Records
Motown Records
Polydor Records
Republic Nashville
Republic Records
Show Dog-Universal Music
The Verve Music Group
Universal Chronicles
Universal Classics and Jazz
Universal Music Classical
Universal Music Enterprises
Universal Music Group Nashville
Universal Music Latin Entertainment
Universal Music Latino
Universal Music TV (UMTV)
Universal Music UK
V2/Co-Operative Music
Verve Forecast Records
Verve Records
Virgin EMI Records
Virgin Records
Partial ownership
| | | |
| --- | --- | --- |
| Company name | Stake owned by Vivendi | Industry / product |
| Gameloft | 96 percent | Video games |
| Dailymotion | 90 percent | Video sharing tool |
| Radionomy | 64.4 percent | Online radio tools |
| Vevo | 31 percent | Video hosting |
| Mediaset | 28.8 percent | Mass media (in Italy) |
| Banijay Group | 26.2 percent | Content creator |
| Telecom Italia | 24.6 percent | Telecommunications |